A Local Sporting Event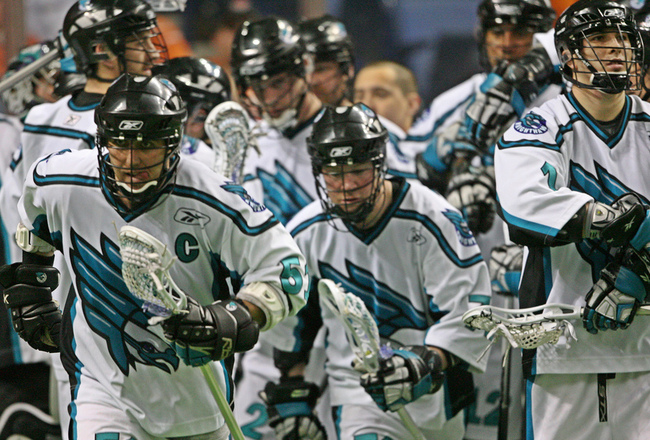 Took the family, all three generations of us, to see the
Rochester Knighthawks
, one of the nine teams of the
National Lacrosse League
. The local team lost, but it was great fun. Far better a sport than basketball, football, or soccer.
Lacrosse
is, of course, a local sport, having been played at least nine centuries in these parts. About a quarter of our local team is
Iroquois
, mostly from across the border from the
Six Nations of the Grand River First Nation
. Most of the league seems to be made up of Canucks, which is natural; the game is basically hockey on turf.
Labels: Family, Her Majesty's Dominion of Canada, Indian America, Sport