Dr. Margaret Chan for World Dictatress!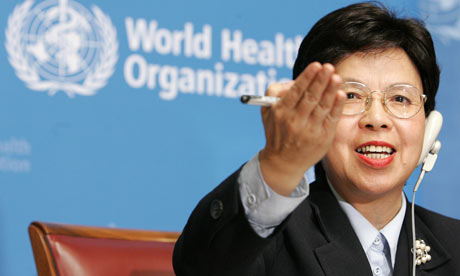 The WHO Director-General has warned us of our eminent doom, from which only she and her organization can save us —
New virus called 'threat to the entire world'
. Already, "the worldwide total for the disease [is] 27 deaths and 49 infections." Can we afford to wait any longer? World government now!
Labels: Health, Novus Ordo Seclorum, Tyranny