Nausicaä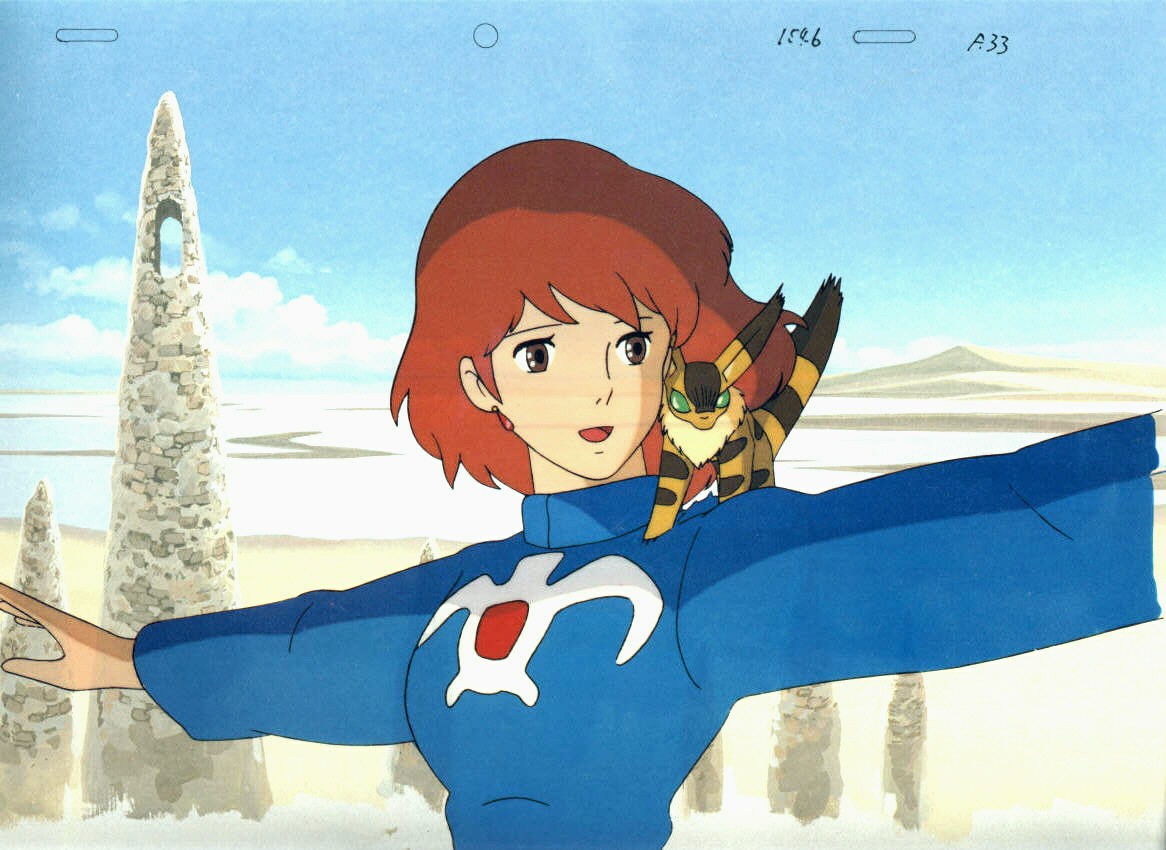 "Warrior/pacifist Princess Nausicaä desperately struggles to prevent two warring nations from destroying themselves and their dying planet," reads the
IMDb
tagline to
Nausicaä of the Valley of the Wind (1984)
, which I saw with the family earlier this evening. I have not had such a crush on a cartoon character since watching
Tangled (2010)
.
This is only the second
Hayao Miyazaki
film I have seen, the first being
Spirited Away (2001)
, despite my smart students at the
Pohang University of Science and Technology
always singing the praises of the director's humanism, his strong heroines, his love of aviation, and his amazing creativity. Both films I saw as they were made to be seen, on the
silver screen
, here in
Rochester
.
The latter film seems to have been the more successful, both commercially and critically, but I prefer the earlier film.
Shinto
informs the 2001 film,
Pure Land Buddhism
the 1984 film.
Nausicaä
herself is a
Christ figure
, and owes a lot to
St. Joan of Arc
. The film's environmentalist message is early enough not to be dismissed with cynicism. This is simply a great movie.
Labels: Buddhism, Ecology, Nippon, The Catholic Faith, The Fairer Sex, The Seventh Art