Rochester and Capitalism
Today at long last we visited the
Public Market
, in operation since 1827, where I had a bit of an
epiphany
about the
free-market
's power to bring people together for mutual benefit, not to mention
Bill McKibben
esque conversation. I remain a disbeliever in the
Multikulti
ideology, but nowhere else have I seen folks as divergent as
East African
s and
Amish
gathered peacefully for the same purpose.
The prices are super cheap, and the market's clientele is local, meaning urban and poor, precisely the people who need more, not less
capitalism
. As
G. K. Chesterton
said, "The problem with capitalism is not too many capitalists, but not enough capitalists." It was heartening to see among the immigrant entrepreneurs so many of our Black fellow citizens not only gainfully employed, but gainfully
self
-employed.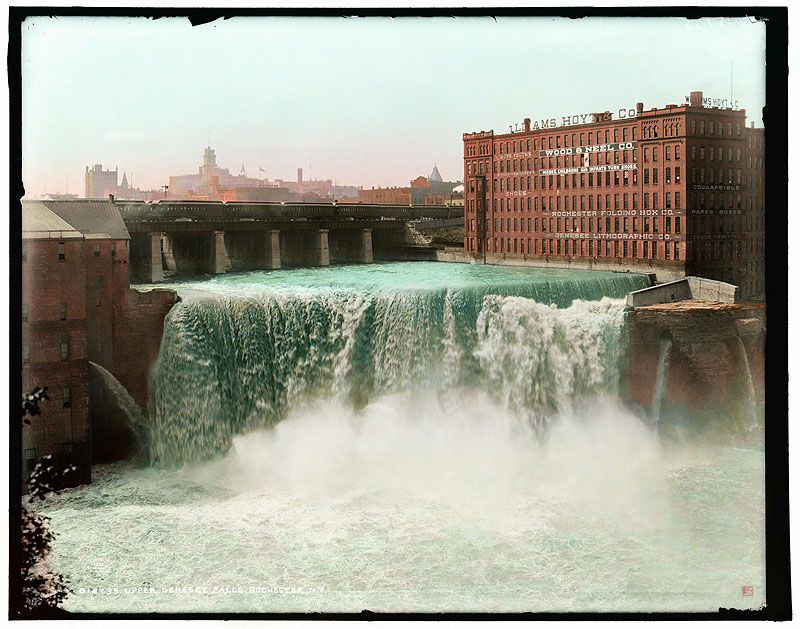 Our next stop was the
High Falls Visitors Center and Museum
, in the neighborhood where
Brown's Race
, "a small power canal that was constructed in 1815 [and] used to power water wheels for various mills that were built in and around the cliffs just north (up-river) of the High Falls on the west side of the
Genesee River
," brought the
Industrial Revolution
to these parts and made the "
Flour City
" one of America's first
boomtown
s. We crossed the
Pont De Rennes bridge
for a better view of the magnificent
High Falls
and the even more magnificent
Genesee Brewing Company
.
Labels: Africa, Drink, Freedom, Race Matters, Rachacha, Separated Brethren, The Dismal Science