"The Creator's Game" — A Nine-Century-Old Local Sporting Tradition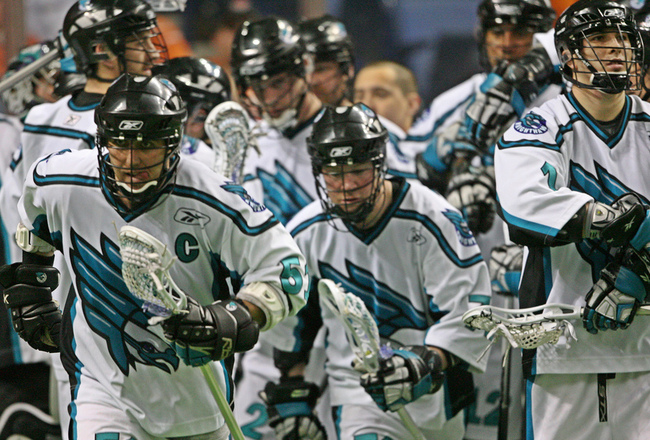 With our
Triple A
Rochester Red Wings
not playing until Spring, tonight we're off to see the
Rochester Knighthawks
, one of the nine teams of the
National Lacrosse League
.
Lacrosse
, even before
St. Jean de Brébeuf
in 1637 saw the game near here and named it after the
crosier
carried by bishops, "was characterized by deep spiritual involvement" and "was said to be played 'for the Creator.'" About a quarter of our local team is
Iroquois
, mostly from across the border from the
Six Nations of the Grand River First Nation
.
Labels: America the Beautiful, Family, Her Majesty's Dominion of Canada, Indian America, Rachacha, Sport, The Catholic Faith