"Never Trust a President"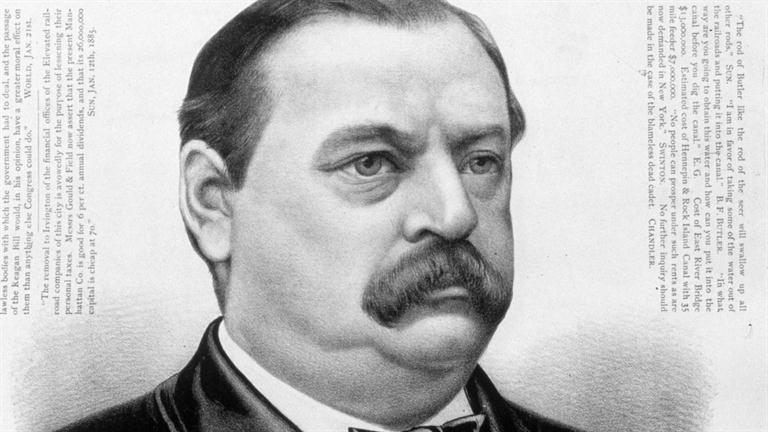 The Buffalonian "hailed by many libertarians as an honest champion of limited government and the constitution" exposed —
JP Morgan Man, Grover Cleveland, and His Trend Away From Liberty
. Quoted is
Murray Rothbard
:
The great turning point of American foreign policy came in the early 1890s, during the second Cleveland Administration. It was then that the U.S. turned sharply and permanently from a foreign policy of peace and non-intervention to an aggressive program of economic and political expansion abroad.
Mr. Rothabard reminds us that "bankers are inherently inclined toward statism."
I recently finished reading novelist
Lauren Belfer
's great
City of Light
, in which the president serves as an antagonist, a fact that almost wrongly stopped me from reading the book. I'm glad it didn't. The novel focuses not on his political failings but his personal ones, which were well publicized, as the popular ditty from the day attests:
"Ma, Ma, where's my Pa?"
Labels: America the Beautiful, Decline and Fall, Family, Foreign Policy, Paleolibertarianism, The Queen City, The Written Word