Guillaume Du Fay's Nuper Rosarum Flores, Performed by Sophia Brumfitt, Katherine Hawnt, Jennie Cassidy, Ann Allen, & David Hatcher
A
motet
, containing the line "
hieme licet horrida
" ("despite a terrible winter"), composed during the decade mentioned in this story —
The coldest decade of the millennium? How the cold 1430s led to famine and disease
.
[Original
Climate of the Past
article —
The 1430s: a cold period of extraordinary internal climate variability during the early Spörer Minimum with social and economic impacts in north-western and central Europe
.]
Paleoclimatology
! Compare the "famine and disease" and "social and economic impacts" above to the flourishing
Roman Warm Period
and
Medieval Warm Period
.
Back to the music,
Guillaume Du Fay
's piece was commissioned for the 1436 completion of the
Florence Cathedral
, the
Cathedral of Santa Maria del Fiore
, pictured below: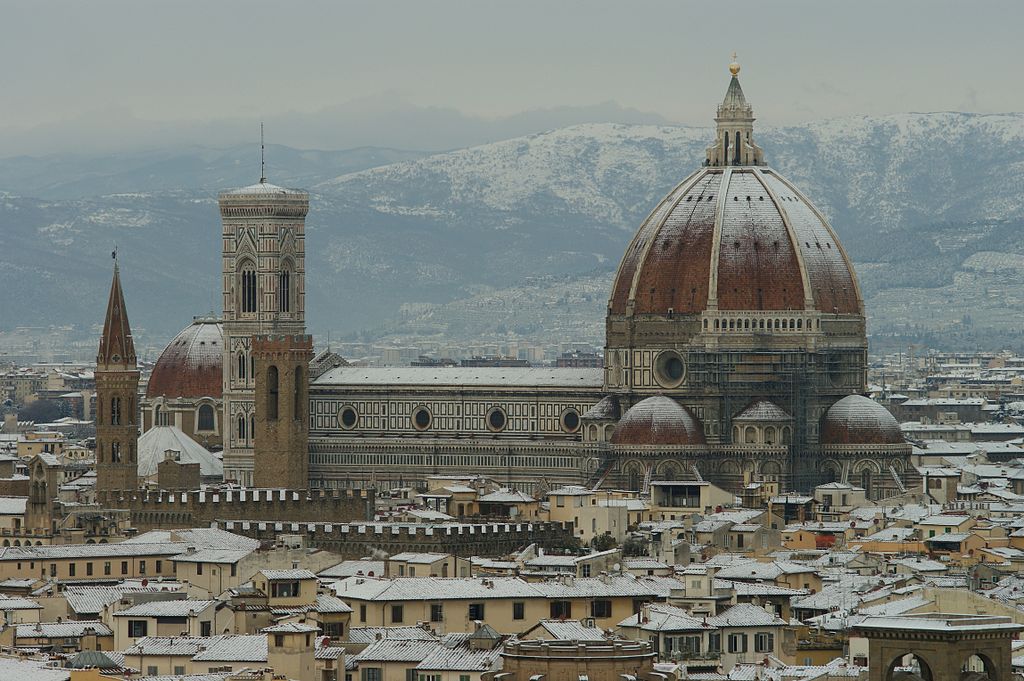 Labels: Architecture, Early Music, Italia, Musica Sacra, Science, The Catholic Faith